Sonya Lott, Ph.D.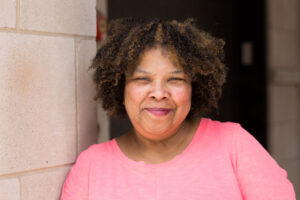 Sonya Lott earned a Ph.D. in Counseling Psychology from Temple University and has been licensed as a psychologist in Pennsylvania since 1991.
She is the founder and CEO of CEMPSYCH, LLC and the primary developer and facilitator of CEMPSYCH, LLC continuing education trainings. She also provides diversity, inclusion, and equity consultation services to mental health organizations, colleges, and universities.
Her immersion into multicultural psychology began as a doctoral student, during which time she was inspired by trainings facilitated by many of the primary contributors to this field. Her dissertation Racial and Cultural Identity Development of African American and Puerto Ricans Individuals: Same Process, Different Content? was one of the first studies to explore the validity of the Racial/Cultural Identity Development Model (R/CID) proposed by Atkinson, Morten, & Sue (1979) and expanded upon by Sue & Sue (1990).
Her commitment to multicultural awareness has been expressed in her work in academia. As a tenured Associate Professor of Psychology at Community College of Philadelphia (CCP), she designed and taught psychology courses from an integrated multicultural perspective.
During her tenure in academia, Sonya's expertise in multicultural psychology was frequently sought by publishing houses for developmental reviews of new and revised editions of psychology textbooks. She also authored and revised ancillary materials (test banks, instructors' manuals, companion websites) for psychology textbooks published by Pearson Higher Education, McGraw-Hill, Worth Publishers, and Cengage Learning.
Currently, Sonya serves on the Advisory Board of Whites Confronting Racism, a program offered by the Training for Change organization, aimed at helping White individuals to shift their racial consciousness in ways that allow them to participate in dismantling racism.
In addition to this work, Sonya maintains a private practice specializing in the diagnosis and treatment of Prolonged Grief Disorder.
You can reach Sonya at support@cempsych.com or 267-825-0467