.
Sonya Lott, Ph.D.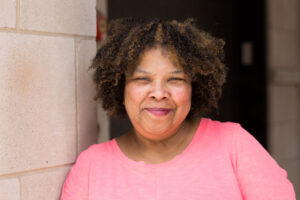 Sonya Lott, Ph.D., the founder and CEO of CEMPSYCH, LLC, has been licensed as a psychologist in Pennsylvania since 1991. And since 2020, she has been licensed to practice telepsychology in the District of Columbia and more than thirty states in the United States through PSYPACT.
She is the primary creator and facilitator of CEMPSYCH, LLC multicultural trainings. Participants of her immersive 3-day continuing education trainings consistently describe their experiences as "rich" and "transformative."  Sonya has been described by participants as a "fully present, engaged, inclusive, open-minded and supportive facilitator" and one with an "exquisite ability to model multicultural competence."
In addition to creating and facilitating multicultural continuing education trainings, Sonya offers diversity, inclusion, and equity consultation services to healthcare systems, mental health organizations, university counseling centers, and individual mental health practitioners.
Currently, Sonya serves on the Advisory Board of Whites Confronting Racism, a program offered by the Training for Change organization, aimed at helping White individuals to shift their racial consciousness in ways that allow them to participate in dismantling racism.
In addition to this work, Sonya maintains a private practice specializing in the diagnosis and treatment of Prolonged Grief Disorder.
Sonya has a commitment to educating the general public and mental health professionals about grief, particularly since the onset of the pandemic. She is regularly interviewed for national print publications and podcasts and frequently presents continuing education workshops on grief-related topics at national mental health and related conferences.
She is an affiliate of the Center for Prolonged Grief at Columbia University where she co-facilitates continuing education trainings on Prolonged Grief Disorder and the evidence-based treatment protocol Prolonged Grief Disorder Therapy (PGDT).
You can reach Sonya at [email protected].