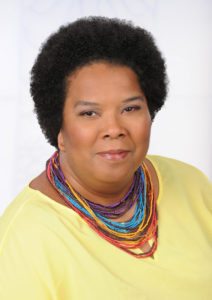 Owner and CEO
Sonya Lott, Ph.D. is a licensed psychologist in private practice in Philadelphia. She specializes in helping individuals to transform their experience of pre-death, anticipatory, acute, and complicated grief. In the past, she has worked as a psychotherapist in outpatient, emergency, and long-term structured residential settings.
She has a Ph.D. in Counseling Psychology from Temple University and an M.A. in Counseling Psychology from Ball State University. More recently, she completed advanced training in the diagnosis and treatment of Complicated Grief, at the Center of Complicated Grief at Columbia University's Graduate School of Social Work. She is currently one of only two clinicians in the Philadelphia area, trained in this evidence-based treatment protocol.
Her immersion into multicultural psychology began as a doctoral student, during which time she attended many trainings facilitated by the primary contributors to this field. Her dissertation Racial and Cultural Identity Development of African American and Puerto Ricans Individuals: Same Process, Different Content?  was one of the first studies to explore the validity of the Racial/Cultural Identity Development Model (R/CID) proposed by Atkinson, Morten, & Sue (1979) and expanded upon by Sue & Sue (1990).
Her commitment to multicultural awareness has been expressed in her work in academia. As a full-time and tenured professor of psychology for 18 years at Community College of Philadelphia (CCP), she designed and taught psychology courses from an integrated multicultural perspective. She also served as a Minority Faculty Fellow Mentor. Her model of training became the prototype for the Minority Faculty Fellow program college wide.
During her tenure in academia, Sonya's expertise in multicultural psychology was frequently sought by publishing houses for developmental reviews of new and revised editions of psychology textbooks. She also authored and revised many ancillary materials (test banks, instructors' manuals, companion websites) for psychology textbooks published by Pearson Higher Education, McGraw-Hill, Worth Publishers, and Cengage Learning.
She is currently an adjunct faculty member at CCP, teaching an online version of the Human Sexuality course she developed 17 years ago and taught throughout her tenure as a full-time professor.
In addition to her roles as owner and CEO of CEMPSYCH, LLC, she is a co-facilitator of the workshops and the primary course developer of upcoming continuing education courses online. And the host of the upcoming CEMPSYCH, LLC podcast Reflections on Multicultural Competence.  As if that's not enough, she is contemplating referring to herself a "web developer" since she learned so much while working on this website.
On a different note-Sonya likes to think of herself as "awakened" and "woke."  She relies on meditation and other spiritual practices to be as grounded and heart centered as possible. And she is astutely aware that like the journey of multicultural competence, the spiritual journey is also lifelong.
It is equally important to note that Sonya loves music and has a special affinity for lyrics. Every spoken phrase reminds her of the lyrics of at least two songs. While she seems to randomly burst into song, she is really singing along to the infinite digital playlist in her mind.
When not singing, or sometimes while singing, she enjoys getting lost in 1500-piece jigsaw puzzles.
She spends the rest of her time, trying to take the advice of loved ones who have transitioned and insist on serving as her Spiritual Guides. Lately, they've been telling her to not take herself so seriously even when focused on becoming the change she wishes to see in the world.