Meet the Team
Sonya Lott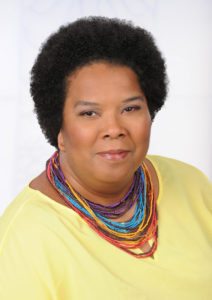 Owner and CEO
Sonya Lott, Ph.D. is a licensed psychologist in private practice in Philadelphia. She specializes in helping individuals to transform their experience of pre-death, anticipatory, acute, and complicated grief. In the past, she has worked as a psychotherapist in outpatient, emergency, and long-term structured residential settings.
She has a Ph.D. in Counseling Psychology from Temple University and an M.A. in Counseling Psychology from Ball State University. More recently, she completed advanced training in the diagnosis and treatment of Complicated Grief, at the Center of Complicated Grief at Columbia University's Graduate School of Social Work. She is currently one of only two clinicians in the Philadelphia area, trained in this evidence-based treatment protocol.
Her immersion into multicultural psychology began as a doctoral student, during which time she attended many trainings facilitated by the primary contributors to this field. Her dissertation Racial and Cultural Identity Development of African American and Puerto Ricans Individuals: Same Process, Different Content?  was one of the first studies to explore the validity of the Racial/Cultural Identity Development Model (R/CID) proposed by Atkinson, Morten, & Sue (1979) and expanded upon by Sue & Sue (1990).
Her commitment to multicultural awareness has been expressed in her work in academia. As a full-time and tenured professor of psychology for 18 years at Community College of Philadelphia (CCP), she designed and taught psychology courses from an integrated multicultural perspective. She also served as a Minority Faculty Fellow Mentor. Her model of training became the prototype for the Minority Faculty Fellow program college wide.
During her tenure in academia, Sonya's expertise in multicultural psychology was frequently sought by publishing houses for developmental reviews of new and revised editions of psychology textbooks. She also authored and revised many ancillary materials (test banks, instructors' manuals, companion websites) for psychology textbooks published by Pearson Higher Education, McGraw-Hill, Worth Publishers, and Cengage Learning.
She is currently an adjunct faculty member at CCP, teaching an online version of the Human Sexuality course she developed 17 years ago and taught throughout her tenure as a full-time professor.
In addition to her roles as owner and CEO of CEMPSYCH, LLC, she is a co-facilitator of the workshops and the primary developer of upcoming continuing education courses online. And the host of the upcoming CEMPSYCH, LLC podcast Reflections on Multicultural Competence.  As if that's not enough, she is evaluating the authenticity in the claiming she is a "web developer" just because she learned so much while working on this website.
On a different note-Sonya likes to think of herself as both  "awakened" and "woke."  She relies on meditation and other spiritual practices to be as grounded and heart centered as possible. And she is astutely aware that like the journey of multicultural competence, the spiritual journey is lifelong.
It is equally important to note that Sonya loves music and has a special affinity for lyrics. Every spoken phrase reminds her of the lyrics of at least two songs. While it appears to others that she randomly bursts into song, she is really singing along to the infinite digital playlist in her mind.
When not singing, or sometimes while singing, she enjoys getting lost in 1000-2000-piece jigsaw puzzles.
She spends the rest of her time, trying to take the advice of loved ones who have transitioned and insist on serving as her Spiritual Guides. Lately, they've been telling her to not take herself so seriously even when focused on becoming the change she wishes to see in the world.
Mike Likier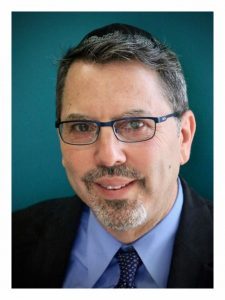 Co-facilitator of the Multicultural Competence Workshop
Mike Likier, Ph.D. is a licensed psychologist in private practice in Summit and Montclair, NJ. He is certified by the Academy of Cognitive Therapy (ACT) as a diplomate in Cognitive Therapy and completed advanced training in Complicated Grief Therapy at the Center of Complicated Grief at Columbia University.
He earned a Ph.D. in Counseling Psychology from Temple University, and a dual degree (M.A. & Ed.M.) in Psychological Counseling from Columbia University, Teachers College. His experience of taking a Racial Identity and Mental Health course taught by Robert Carter, Ph.D. at Teachers College was a catalyst for his racial justice activism.
With 25 years of experience working with in a variety of clinical, corporate, and educational settings, he has worked with individuals of different age, race, ethnic, and religious backgrounds. He has provided short-term and long-term individual and group psychotherapy, to treat anxiety and depressive disorders, addiction, insomnia, grief and issues related to other life transitions.
Mike has also provided multicultural consultation and training to organizations and other mental health professionals. He has taught many psychology courses at the undergraduate and graduate level.  Since 2016, he has been a facilitator of the White People Confronting Racism workshop held in Philadelphia 3-4 times annually.
In addition to co-facilitating the Multicultural Competence: A Mindfulness Based Approach workshop, Mike serves on CEMPSYCH LLC's programming planning and grievance committees.
On a personal note, Mike loves having adventures with his wife, children, and extended multicultural/multiracial family.  Music was an entry point into his multicultural journey, when as a teenager he discovered Muddy Waters and Howling Wolf after becoming curious about whom the Rolling Stones listened to when they were kids.  He has since drummed in many bands across genres, and most recently has been a regular percussionist at Shabbat morning services at his synagogue.
Ady Ben-Israel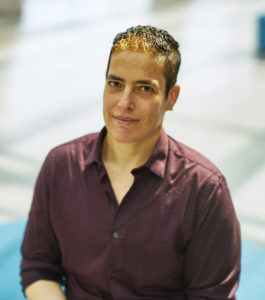 Co-facilitator of the Diversity in Sexual Orientation and Gender Identity Workshop
Ady Ben-Israel, PhD, is a licensed clinical psychologist and certified EFT Couples Therapist working in private practice in New York City. I have been working in mental health with transgender and gender diverse communities since 2003. In private practice, I specialize in working with adults and adolescents of all genders and sexual orientations; couples in a range of relationship structures; as well as with gender diverse young children and their families. I have a longstanding commitment to understanding and attending to dynamics of oppression and privilege in clinical practice.
Ady is a graduate of the LIU Brooklyn Psychology PhD program. Prior to entering clinical practice, I studied critical theory of race and gender in the social studies of science as a way of beginning to question that which is commonly presented as "natural." While these studies were life giving in many ways, my need for additional tools became pressing, and I turned personally and professionally toward psychotherapy, somatic healing, and mindfulness practices.
Ady shares the CEMPSYCH, LLC commitment to inclusive continuing education as evidenced by a 30-minute cultural competence training video co-produced in 2005 that addresses student experiences of LGBT issues in social work class and field settings, Bad Fit: Challenging the Prevalence of Homophobia, Transphobia and Heterosexism in Social Work Education. This training tool has been widely used in graduate social work training programs as well as in training social work supervisors. While the video focuses on experiences in social work education, the issues addressed are relevant to all areas of mental health.
Previously, Ady was the coordinator of the Gender Identity Project at Manhattan's LGBT Center and assisted in editing chapters of the encyclopedic volume, Trans Bodies, Trans Selves published in 2014.
Ady has a passion for discovering and creating non-binary/gender-expansive language, systems, toys, and more. Some favorite neologisms include the gender-neutral Spanish friend, "amigu," as well as the gender-neutral term "pible" to replace aunt/uncle (aunt/uncle is the sibling of a parent; parent sibling = pibling, which is shortened to "pible"). It is only in partial jest that Ady will tell you that one of the best parts of a PhD is the gender-neutral salutation of "Dr."