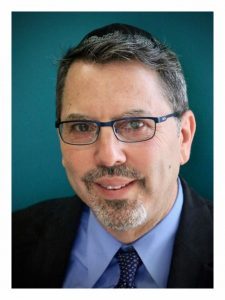 Co-facilitator of the Multicultural Competence Workshop
Mike Likier, Ph.D. is a licensed psychologist in private practice in Summit and Montclair, NJ. He is certified by the Academy of Cognitive Therapy (ACT) as a diplomate in Cognitive Therapy and completed advanced training in Complicated Grief Therapy at the Center of Complicated Grief at Columbia University.
He earned a Ph.D. in Counseling Psychology from Temple University, and a dual degree (M.A. & Ed.M.) in Psychological Counseling from Columbia University, Teachers College. His experience of taking a Racial Identity and Mental Health course taught by Robert Carter, Ph.D. at Teachers College was a catalyst for his racial justice activism.
With 25 years of experience working with in a variety of clinical, corporate, and educational settings, he has worked with individuals of different age, race, ethnic, and religious backgrounds. He has provided short-term and long-term individual and group psychotherapy, to treat anxiety and depressive disorders, addiction, insomnia, grief and issues related to other life transitions.
Mike has also provided multicultural consultation and training to organizations and other mental health professionals. He has taught many psychology courses at the undergraduate and graduate level.  Since 2016, he has been a facilitator of the White People Confronting Racism workshop held in Philadelphia 3-4 times annually.
In addition to co-facilitating the Multicultural Competence: A Mindfulness Based Approach workshop, Mike serves on CEMPSYCH LLC's programming planning and grievance committees.
On a personal note, Mike loves having adventures with his wife, children, and extended multicultural/multiracial family.  Music was an entry point into his multicultural journey, when as a teenager he discovered Muddy Waters and Howling Wolf after becoming curious about whom the Rolling Stones listened to when they were kids.  He has since drummed in many bands across genres, and most recently has been a regular percussionist at Shabbat morning services at his synagogue.